Skip to main content
Fun Stuff
On this page, you will find links and information about some of the fun things we've done in our library that you can do at home, too!
2019-20 Sticker Poster Progress
Merge Cubes
Click the picture for your own paper Merge Cube to use at home! Just print and tape together. Find Merge apps in Google Play or the Apple Store -- many are free! If you don't have a printer at home, the Louisville Free Public Library will print for you at very little cost, and you can pick up some cool books while you're there! Or for a sturdier Merge Cube, visit an office supply store and have them print it on cardstock; again, for very little cost.
DIY Suncatchers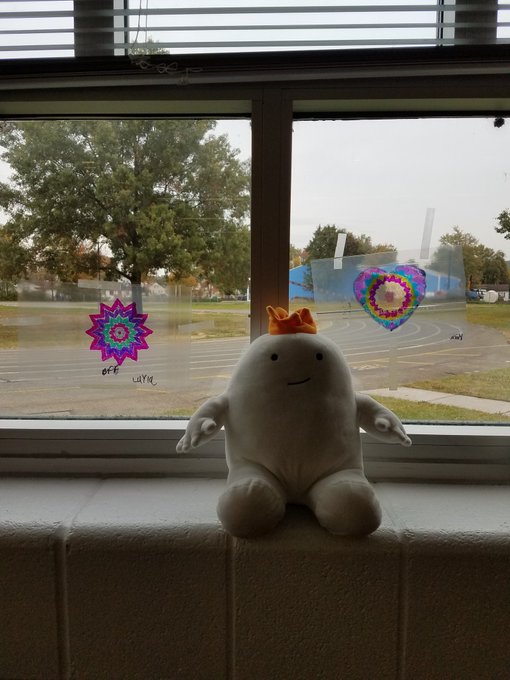 At school, we use scrap plastic from teachers' laminating projects to make these awesome DIY suncatchers, but you can do them at home as well!
You will need:
Heavy plastic. Scrap laminating film works best, but page protectors for binders should work, and ziploc freezer bags cut open may too (if you try with ziplocs, please let me know how they work!)
Permanent markers. We have used Sharpie brand and Dollar Tree brand in the library with success.
Coloring book or pages.Simple designs work best.
Scotch tape
How-to:
Cut the plastic big enough to cover your coloring page or a part of it you want to make into a suncatcher.
Place the coloring page on a table.
Place the plastic over the coloring page. Tape it to the table to keep it steady while you color.
Color your design on the plastic. Do black outlines last so the black doesn't get picked up by the other markers as you color and muddy up the design.
Place in a window and enjoy!
Coral Ridge Elementary School
10608 National Turnpike, Louisville, KY 40118